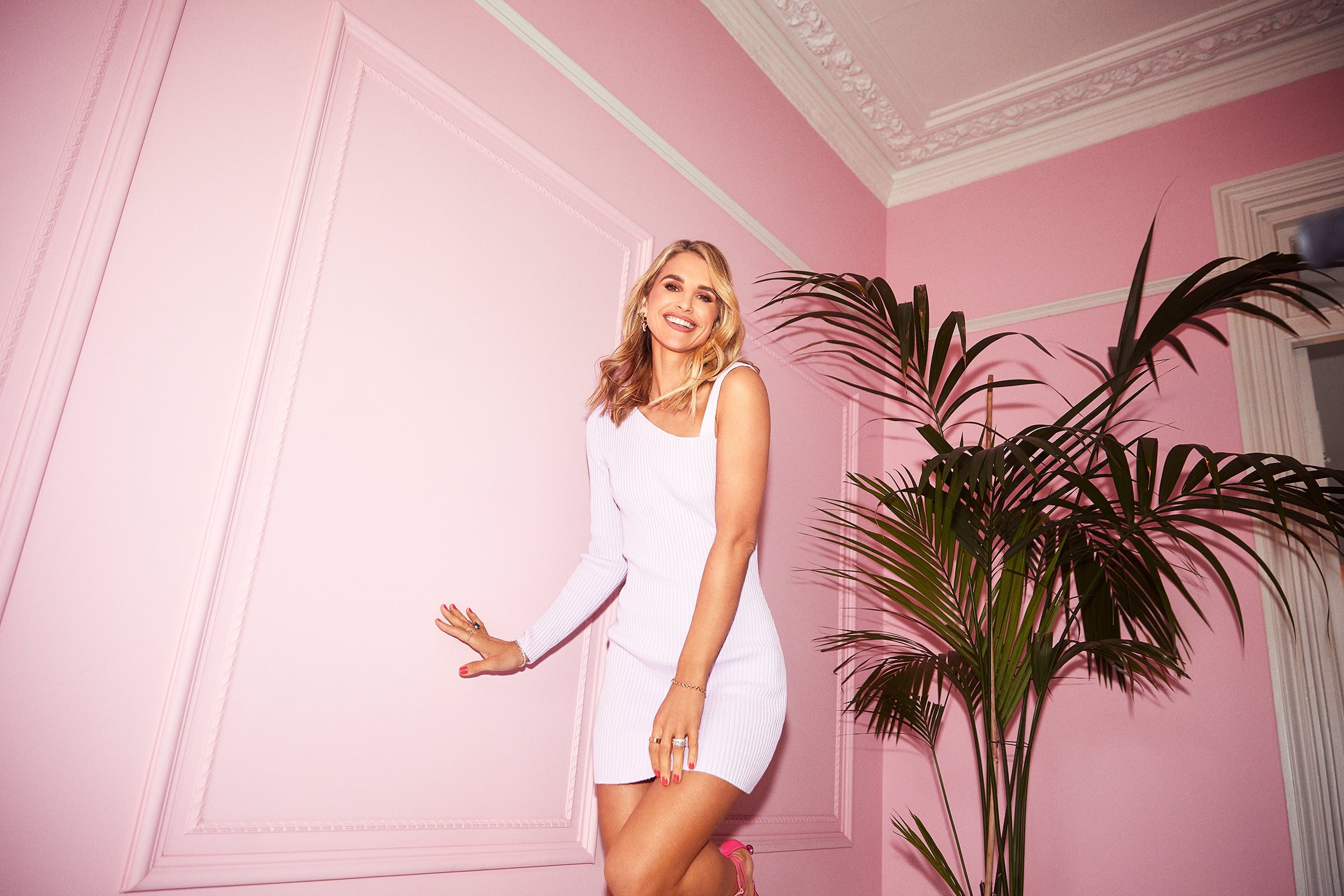 Meet Vogue Williams - fitness fanatic, radio host, television presenter and tan addict! Vogue proudly hails from Howth, Dublin and first began her successful career in 2010. She has since created documentaries for RTE, DJ'd for top events, and continues to work with amazing brands including Diet Coke, Estee Lauder, Iconic London and Marks and Spencer. Currently, Vogue can be seen on Channel 4's The Steph Show as a regular guest presenter, and can be heard on Global's Podcasts "Spencer and Vogue' and the top rated, "My Therapist Ghosted Me." In 2019 she appeared in two TV series alongside her husband, Spencer Matthews, on their E4 Shows "Spencer, Vogue and Baby Too" and "Spencer, Vogue and Wedding Two".
She is often seen presenting the fashion segments on ITV's Lorraine, and is a keen documentary presenter having made a series of shows for RTE exploring topics such as sugar daddies, anxiety and women on death row. She has also presented travel show Getaways for BBC NI and RTE.
Vogue has always been an avid fake-tanner, so when she was given the opportunity to create her own tanning range in 2019, she jumped at the chance. With a lot of hard work and some trial and error, she found the perfect tanning formulation which now boasts a collection of over 10 different products in multiple shades.

Vogue loves to help people feel confident, beautiful and comfortable in their own skin, and for her, that feeling is when she is wearing a fresh layer of Bare by Vogue. When she is not busy working, Vogue is spending time with her three children and her husband Spencer between their homes in London & Howth.